We make
life better
.
We develop premium custom software that enhances
businesses, engages their customers more effectively,
and optimizes their operations.
Learn how Solutions we've provided
From custom applications to complex integrations.
Authorize.Net API Package
---
One of our clients was locked in with Authorize.Net as their payment provider. We developed a custom API package which matched Cashier's interface allowing them to easily continue using Authorize.Net with updated backend code using Laravel.
Shipping Truck Management System
---
For one of our clients we developed a shipping truck management system, which matched trucks for delivery loads based on capacity and proximity to the customer. The system also had to handle shipping centre relationships allowing for trucks of one company to be temporarily parked at another location.
Job Matching and Recruitment Application
---
We developed for one of our clients a custom job matching algorithm based on various criteria including data extracted from LinkedIn profiles. It handled rating systems and matching probabilities for recruiters to make more selective choices.
A Real-time Dashboard
---
For one of our clients we developed a real-time dashboard which provided information from CloudFlare, Github and Adobe's web traffic system. The dashboard uses Laravel while the data is stored in an ElasticSearch instance. We populate it using Lambda functions with AWS.
What we're working on
Reducing complexity through simplicity.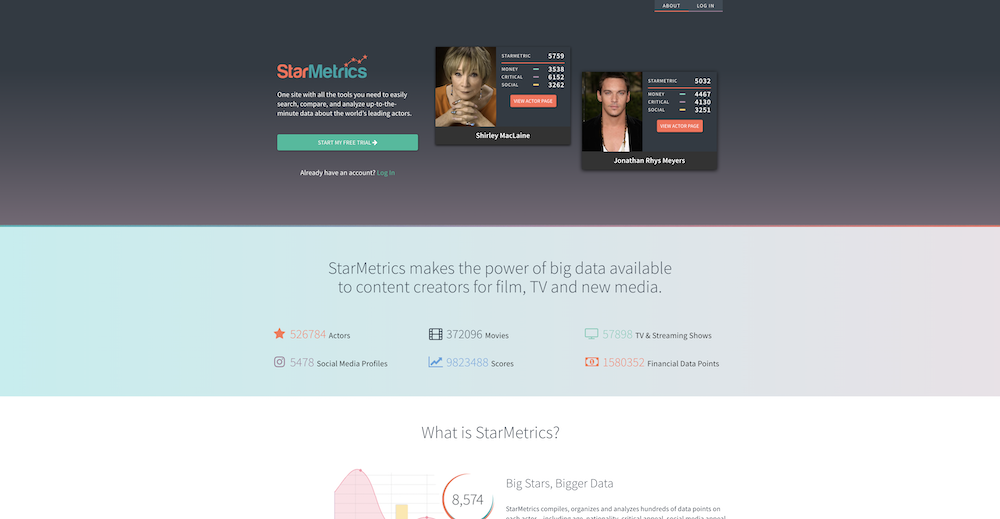 StarMetrics
---
Imagine having the ability to analyze films and actors in a measurable way. StarMetrics collects incredible amounts of information from various services to do just that.
Mission Control
---
Would you rather have your software errors logged in the same platform that handles your uptime monitoring, and performance notifications? Mission Control is a powerful application monitoring platform.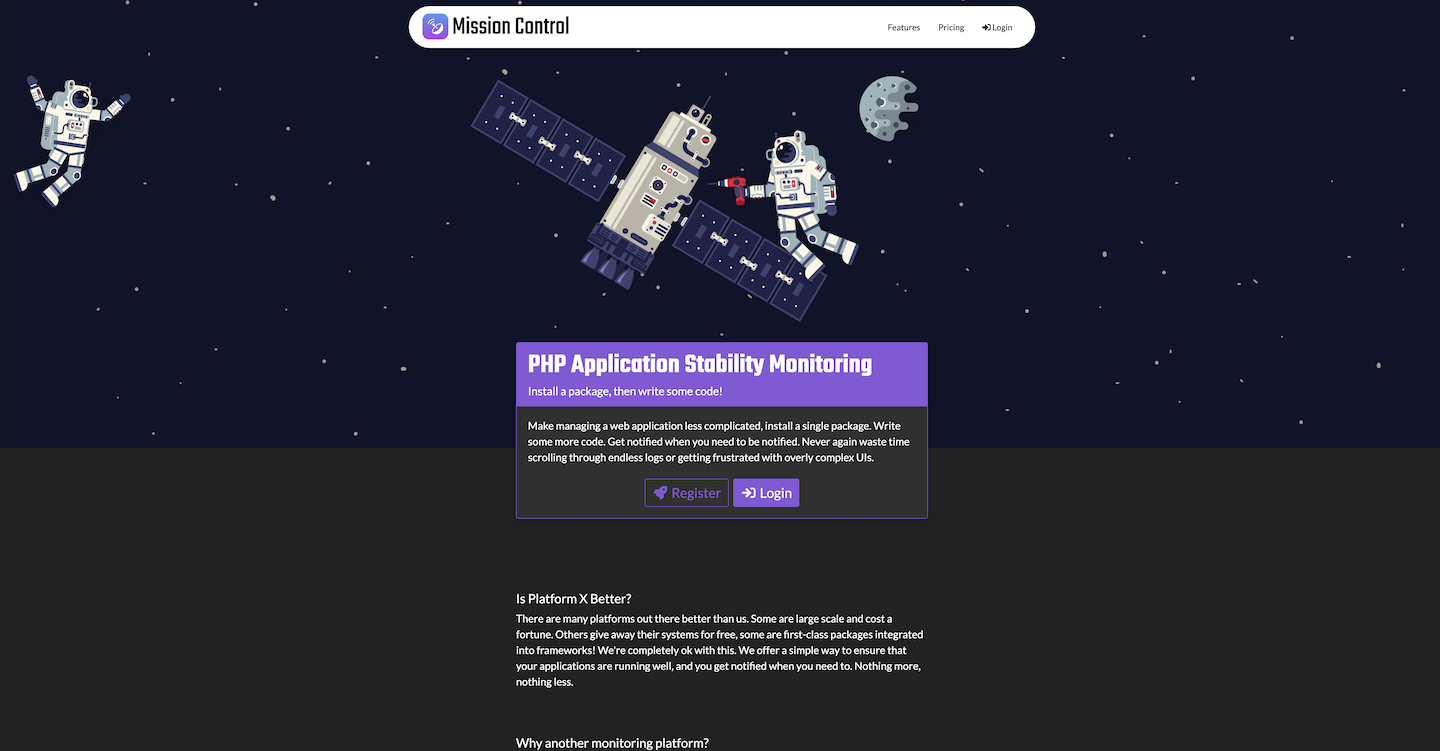 Our Newsletter
We actively send out a newsletter, talking about our upcoming open source code and product releases. Sign up below!